Without an appropriately defined and wholly integrated corporate purpose, decision-making can be difficult. Systemic sustainability issues like climate change, health pandemics, biodiversity loss and supply chain management may not be considered in business decision-making if the purpose and business model focus only on profit or financial returns. Having a purpose which incorporates environmental, social and governance matters supports an organization in achieving objectives that benefit stakeholders beyond shareholders. The purpose of business is moving from shareholder exclusivity toward stakeholder inclusivity and this is changing the way that businesses make decisions.
Having a purpose and business model that demonstrates a company's contribution to profit, people and planet means that business and boardroom decision-making can support the long-term success of the corporation, as a whole and the board can effectively discharge their duty of oversight.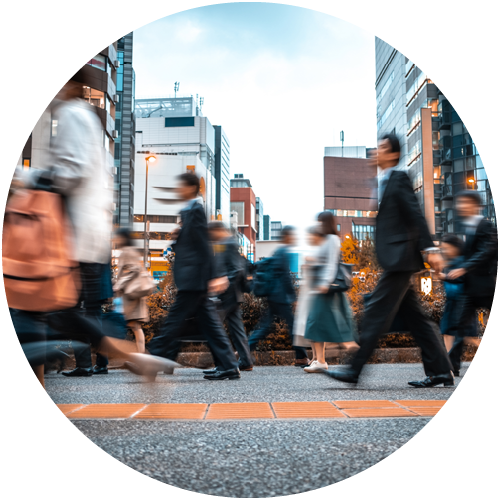 "'The purpose of business is to produce profitable solutions to the problems of people and planet, and not to profit from producing problems for people or planet.
This notion of purpose is now more relevant than ever in this age of crisis.  It should be the principle that guides companies in how they react to the crisis, how they come out of it, and how they rebuild their businesses in the future."

The Embedding Project is a global public-benefit research grounded in strong social science research methods that harnesses the collective knowledge of research and practice to develop practical and publicly-available tools that help companies embed sustainability across their operations and decision-making.
Using a rigorous approach and piloting each tool with its partner companies, the Embedding Project helps companies to systematically reflect on their own maturity, rigorously benchmark their strategies and commitments, and understand how to credibly advance on their sustainability journeys.
"As companies respond to calls to articulate a purpose that aligns with meeting the needs of society and the planet, they also need to be willing to take a public position on key issues and set goals that are alignment with doing their part to ensure systems resilience"
Contextual goals database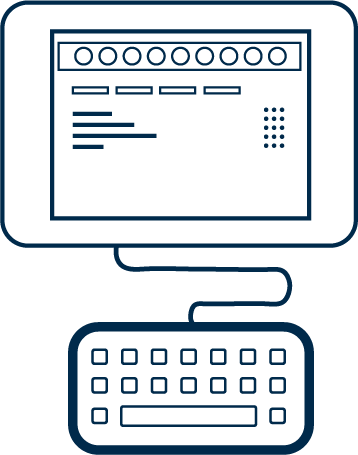 Society is demanding that companies contribute to the resilience of the environmental, social, and economic systems in which they operate and set their goals accordingly. Whether you use the language of science-based, climate aligned, net positive, or contextual, companies need to be clear that they their actions will be 'enough' to shift the global economy towards a rapid and equitable climate transition.
To help companies set goals that recognize the need to operate within key ecological and social limits, the Embedding Project and the World Business Council for Sustainable Development (WBCSD) have partnered to develop a public database containing leading sustainability goals and commitments set by large companies globally.
We assess each goal based on publicly available information and we have been transparent in our criteria and the information we used to support our assessment. Anyone is welcome to search the database by sorting by issue, company, industry, goal type, or SDG target.
Investors, customers, employees, and communities are all demanding that companies articulate a clear position on key sustainability issues. Despite this, few companies have a clear, concise position that explains the strategic relevance of the issue, the response required, and their commitment to action. To bridge this gap, we have assembled a public database of corporate positions on a range of issues. These leading positions can serve as exemplars in the design of your own position statement. Each position included in the database has been assessed using publicly available data according to the framework outlined in the Embedding Project's governance guide.     
Embedded Strategies for the Sustainability Transition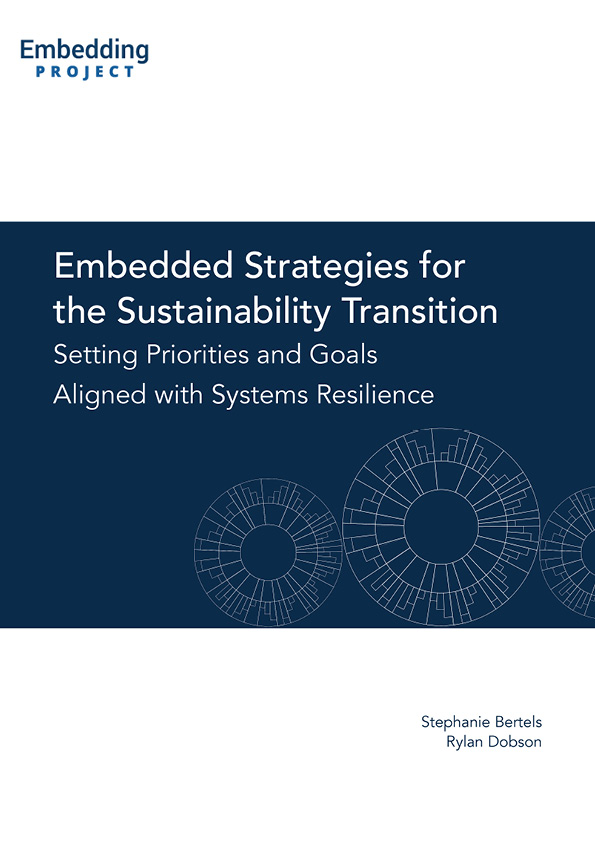 It is time for companies to take a very different approach to corporate strategy.
The Embedded Strategies guide helps companies respond to the growing calls for businesses to articulate their purpose and their strategy in alignment with the need to shift the global economy towards the reduction of inequality, a rapid climate transition, the preservation of biodiversity, and the elimination of waste. 
This guide will help you to develop a contextual strategy and goals that ensure your company is doing its part to maintain the resilience of key social and environmental systems. 
Building on the Embedding Project's Road to Context guide with insights from 300+ interviews with senior executives, CEOs, board chairs, and directors and our experiences supporting companies around the world, it outlines resources and tactics that help your company to scan for emerging issues and risks; understand their implications for your business; understand your impacts and your potential for positive influence; prioritize where it makes sense to direct your efforts; and set your strategy and goals in alignment with delivering systems value.   
We have collated a series of questions for both board directors and executive management, designed to be used as prompts for discussion. The questions are intended to help organizations further integrate environmental and social considerations into the existing governance arrangements and decision-making processes within the organization. 
There are a series of questions for the board to ask itself or consider in boardroom discussions and a series of questions for the board to collectively ask management to ensure the considerations are embedded in the business operations. Download the questions using the link below.
Danone Group
Danone explicitly aligns its 2030 Goals and KPIs to the SDGs in the 2018 Company Dashboard which accompanies its Integrated Annual Report 2018. It highlights links between sustainability strategy and the SDGs and clarifies these links in the "Our Contribution to the UN's SDGs" section of the reporting suite. Danone further details its contributions with pages specific to each SDG. These highlight context, the sub-goal level criteria to which Danone contributes, relevant business themes from the SDG Compass and examples of relevant partnerships and activities
Nestlé S.A.
The 2030 ambition at Nestlé is to improve 30 million livelihoods in communities directly connected to their business activities. Across the business they work with suppliers, partners, and farmers globally. With the growing demand for food, and challenges to farming, Nestlé strive to support rural development, promote and respect human rights, and guarantee decent employment and diversity. Their programs, initiatives and commitments to achieve these aims are designed to build stronger communities and a secure, long-term supply chain. For example, Nestlé are committing to improving farm economics among the farmers who supply them, progress is assessed against their objectives. 
Microsoft Corporation
Microsoft has committed to a climate mitigation goal. By 2030 Microsoft will be negative, and by 2050 Microsoft will remove the environment all the carbon the company has emitted either directly or by electricity consumption since it was founded in 1975. Microsoft aims to find this in part by expanding their internal carbon fee, in place since 2012 and increased last year, to start charging not only their direct emissions, but those from Microsoft's supply and value chain.
Resources
We have curated a list of resources that may be useful to board directors, this is not intended to be an exhaustive list, but rather an example of further reading that can be done to enhance board awareness of key environmental, social and governance considerations.
If there are any resources that you think are missing, or that we should refer to, please do not hesitate to email us.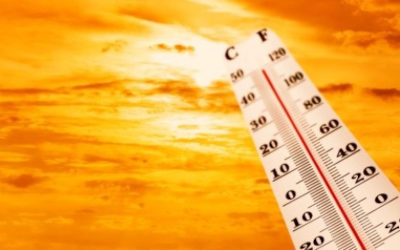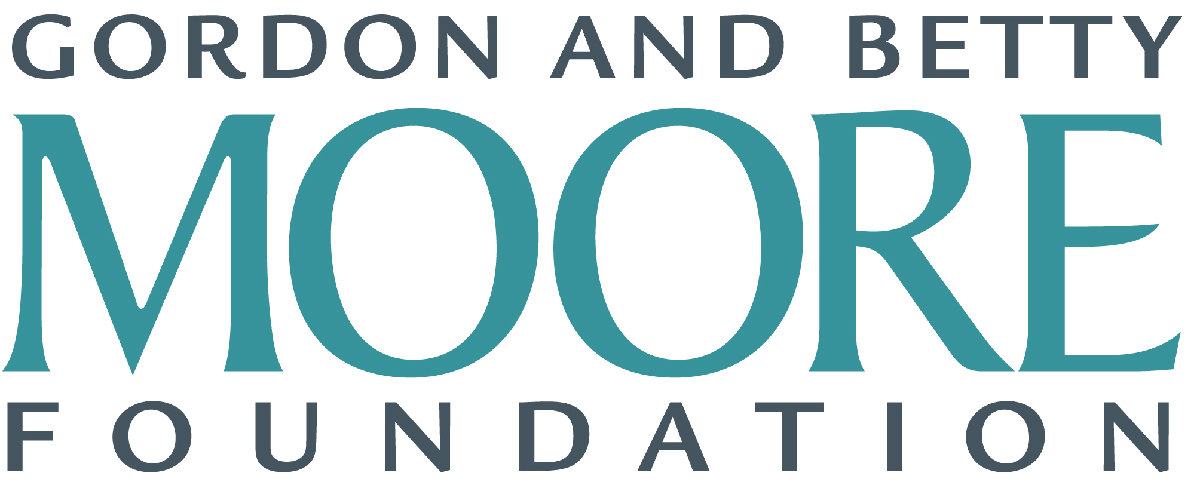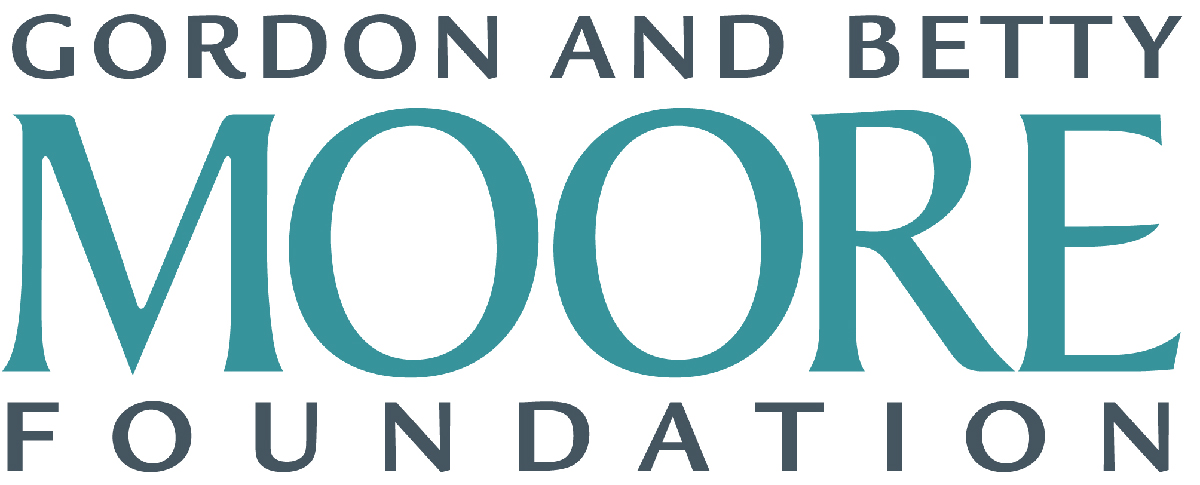 This work is funded by the Gordon and Betty Moore Foundation as part of a conservation and financial markets collaboration.
For more information, please see
http://www.moore.org/FinancialMarkets