Soy volume sourced in the cerrado (data from 2020)
Out of total volume sourced from Brazil in 2020
Soy volumes sourced in the focus municipalities (data from 2020)
Out of total volume sourced from Cerrado in 2020
sourced in other municipalities
sourced in the 61 focus municipalities
Soy volume sourced directly and indirectly (data from 2020)
Out of total volume sourced from the 61 focus municipalities in 2020
Soy volumes traceable to farm for direct sources in the focus municipalities (data from 2020)
Out of total volume sourced directly from farmers in the 61 focus municipalities in 2020
Mapping of indirect suppliers (data from 2020)
To the first point of aggregation in the 61 focus municipalities
is traceable to the point of aggregation
COFCO International considers Matopiba an agricultural frontier with great potential and sees in the region an excellent opportunity to show that soy production can expand more sustainably, intensifying production in already opened areas or expanding to degraded lands, which are sufficient to meet the growing market demand. We are witnessing a change in the international market for grains, advancing with the mainstreaming of sustainable soy. This imposes a challenge to all players in the supply chain, and COFCO is ensuring it plays its role in this change.
In 2021, we achieved 100% farm-level traceability of current direct suppliers in Matopiba with environmental & social assessment against the goal of 85%, as part of an initiative with International Finance Corporation (IFC) under the Good Growth Partnership. We also supported and provided webinars to producers in the region and expect to further provide capacity building to our suppliers and engage with them next year.
COFCO International also announced signing an agreement for a new $700 million sustainability-linked three-year term loan with seven banks in September. The lenders agreed to provide financial incentives in the form of lower interest rates for COFCO International to achieve pre-agreed sustainability targets covering the traceability and socio-environmental screening of its Brazil soy supplies and overall Sustainalytics ESG rating. All margin savings will be used to fund the company's own sustainability initiatives. This is COFCO International's second sustainability-linked loan. The company had announced a $2.3 billion loan in July 2019, which was the largest for a commodity trader. These are crucial steps to meet the demands of the international market, in addition to the concern of consumers and investors with the preservation of natural resources and the production of soy in areas free from deforestation and conversion.
Carolina Hernandez Tascón
Commercial Director Grains & Oilseeds, COFCO International – Brazil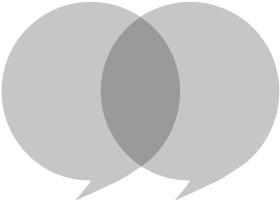 Click on an SCF member logo to see all related data