CO2 emissions from industry account for 24% of global energy-related CO2 emissions (8.3 GtCO2), according to the International Energy Agency's Energy Technology Perspectives 2017. Concentrated solar heat (CSH) technologies are a low-carbon solution to meeting medium temperature industrial heating requirements. The technology uses collectors that concentrate sunlight onto an absorber that can reach temperatures between 150°C and 400°C. A heat exchanger transfers this heat for use in industrial processes.
CSH technologies are relatively novel compared to non-concentrating solar heating systems. While not yet mature, solar concentrating technologies will develop in the coming years.
What are the benefits?
CSH technologies have a positive impact on the industrial user's carbon footprint as the energy source substituted is often a fossil fuel. The direct GHG emissions avoided are dependent on the fossil energy source substituted. The co-benefits of CSH include reductions in local air pollution, independence from volatile fuel prices and lower operational costs as maintenance needs are low.
What are the barriers?
The majority of industrial heat demand (75%) occurs at large, complex industrial sites. The integration of CSH into such facilities is a challenge as industrial sites may be reluctant to temporarily interrupt operations where they have already optimized the processes. Another barrier is the alternating day/night profile of solar heat, which requires the integration of thermal storage for industrial facilities operating 24 hours a day. Such storage solutions are not yet proven for all applications and temperatures and increase costs.
What do we need to scale up?
Sufficient land near industrial facilities and reliable high solar radiation (clear skies and strong sunlight)
Electricity prices that capture externalities, such as the impacts of carbon pricing or removal of fossil fuel subsidies, to improve the competitiveness of CSH compared to fossil fuel alternatives and reduce its payback time.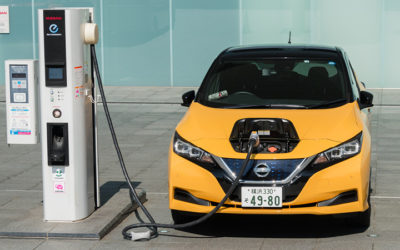 Light duty vehicles (LDVs) such as passenger cars and vans are responsible for 51% of CO2 emissions from the transport sector (4.8 GtCO2 on a well-to-wheel, or WTW, basis). WTW emissions include emissions in fuel production and transportation, as well as fuel...